The technolog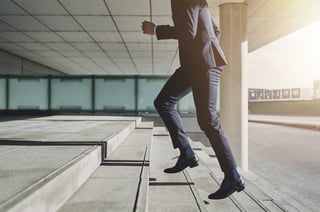 y progression that enabled anything delivered as a service has some key milestones. Cassette recording of music and video allowed us all to time shift our consumption of media. Then mobile technology allowed us to place shift, initially restricted media, starting with voice and simple text. Finally, the cloud has allowed us to process shift almost anything to anywhere. The huge SaaS market is now familiar to us all and is still growing. Gartner predicts by 2020 "Cloud Shift" will affect more than $1 Trillion in IT spending, but has buying anything as a service really changed anything other the rent Vs buy economic model?
Changing the Economic Model
The ability of organisations to access new software and services on an "as consumed" basis has certainly enabled greater access to valuable software and services because of the barriers to purchase presented by traditional up front license fees. This is particularly true for SMEs who, often strapped for cash, can access the tools they need earlier in their growth with less capital. This leads to capital efficiency and reduced risk for founders and funders in the early business stages.
For large businesses, software and service delivered as a service has allowed more efficient cost management by flexing subscriptions on a per seat basis instead of enterprise licenses paid irrespective of the number of users. It has also allowed business departments to consume software directly from the vendor, often bypassing their IT departments, creating the term 'Shadow IT'.
Agility
Both the ability to consume as required and to flex consumption on a per user basis has delivered significant advantages for businesses. Businesses can expand and contract with much more agility. Departments and innovation initiatives can literally "pop-up", allowing big and small businesses alike to be more agile. The disconnection in the consumption of software and services from physical locations means organisations gain knock on benefits in real estate cost savings and a demand for more flexible leases for property and capital equipment.
Accessing Untapped Resources
Location has historically been a significant factor in attracting resources particularly human capital. Xaas (anything as a service) has enabled a decoupling of location and attracting top talent. Sales resources are a good example where today location is increasingly more about the perfect place to serve a territory, instead of the ability to work from a specific business office location. This has led to widening the resource pool available to organisations with a progressive outlook.
A Fresh Look at Consultancy
Applying the as a service model to consultancy is a relatively new concept but one which is starting to demonstrate similar advantages.
From the customer's perspective project based consultancy requires the approval of capital budgets and significant time commitment and overheads during the project execution phase. Maintaining a longer-term relationship with a consultancy and making incremental improvements over time allows deliverables to be planned and executed when the time is right for the business (as opposed to the project) and also allows funding to come from Opex budgets. The risk of incomplete business objectives from a consultancy project is reduced as the service provider maintains a relationship to continue to meet business requirements on a continuous basis. Consultancy as a service also protects investment in software platforms as these are upgraded and changed by resources on hand to implement these changes as soon as they are available.
There are advantages from the consultancy's perspective too. The typical consultancy business model can often result in inconsistent revenues with a 'feast/famine' cycle emerging as large projects start and finish. The as a service model provides a more predictable revenue stream, enabling more effective planning of resources and time.
We've Only Just Begun
Whilst software, consultancy, or almost anything as a service is in its infancy this economic model is here to stay and will change the whole economy in terms of bringing the appropriate resources together to deliver efficient business outcomes. How many more ?aaS acronyms will be added to the business lexicon in the fullness of time?