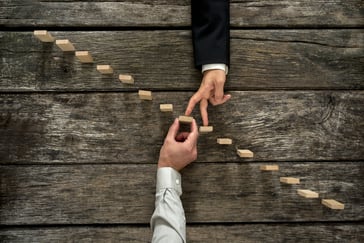 If you are currently using SAP Governance, Risk and Compliance solutions version 10.1, you will be interested to know that Support Package 15 is now out.
In this short blog, we will be mentioning just some of the great enhancements that were added to SAP Process Control and SAP Risk Management in this Support Package, but be sure to click below on the Master Notes, as you'll will find much more interesting features.Email notifications and Surveys
Most, if not all, SAP Process Control and SAP Risk Management customers use assessment activities sent directly from the Planner. Did you know that you can now configure the notifications with different rules and their associated messages? It's easy to add variables to make the messages more meaningful to the users. Also, notifications templates can be created for easier re-use. No need to have IMG knowledge or expertise to do so; authorized users can access this feature directly from the front-end.
If you are using SAP Interactive Forms by Adobe, you might have noticed that back in Support Package 13 we introduced a new option to document a textual explanation and even a hyperlink for the questions within a survey. Well, using the new option added in SP15, these explanations can now even be displayed by default in the offline forms.
Reporting
Reporting is the ultimate goal of any GRC solution. Why otherwise input and collect all this information otherwise if it's just to keep it hidden from sight?
At SAP, we continue to enhance the reporting framework and SP15 is no exception. In addition to new attributes that were made available and can therefore be added to the reports, we have also added new date filter on reports "Incidents on Risks" and "Incidents on Organizational Units" meaning that the new filter can now be used to filter only the incidents that were created in between two dates.
Finally, we have also added a brand new report "Analysis Comparison of Corporate Risks" that allows you to select forecasting horizons in addition to the timeframe.
Continuous improvement thanks to customer feedback
Whether you provide your feedback via a formal Customer Connection project, The Idea Place, or even more directly, we at SAP are listening. Our recent Customer Connection project resulted in 18 Process Control enhancements delivered in SP14 and SP 15. Here are just a few examples from SP15:
Process Control now supports optionally using a test plan with automated and semi-automated controls so you have the flexibility to perform test steps on data output from business rules.
If you've ever wanted more rating choices for your assessments, try the new function that allows you to set up additional ratings complete with icon selection.
We've now provided a process to change the due date in remediation plans. The remediation plan owner requests the date change, and the issue owner can approve or reject the request.
If you have SAP Access Control and in Process Control you assign your subprocesses with Allow Local Changes = No, you'll be glad to know that the Mitigating Control ID field that was previously greyed out is now editable.
And in case you missed this in SP14, Process Control now supports offline forms for continuous control monitoring. With this further expansion of SAP Interactive Forms by Adobe, you may find that 90% of your users never need to login to your PC system at all!
And much more
Above are only a selected sample of the new features and functionalities added in SP15. Should you want to access the full list, please refer below to the relevant Master Notes:
* Master Note: 2303646 – SAP Process Control 10.1 Support Package 15
* Master Note: 2339384 – SAP Risk Management 10.1 Support Package 15
We'll be back in a few months with an update on what's new in Support Package 16, so keep watching this space!
Jan Gardiner, Solution Owner for SAP Process Control, and Thomas Frénéhard, Solution Owner for SAP Risk Management