As more and more organizations use SAP to support their business processes, there is a growing need for SAP security & controls professionals. This 2-day workshop will help you become one by giving you an in-depth understanding of SAP security and auditing.
The SAP Security and Auditing Workshop is a two-day seminar covering the following areas:
Day 1 (Monday, 16 Sep 2019) – SAP BASIS & IT general controls

Day 2 (Tuesday, 17 Sep 2019) – SAP authorizations & Segregation of Duties (SoD)

The workshop is conducted in an interactive style, providing participants ample time to understand the concepts. The learning is also enhanced with exercises and real-life experiences to demonstrate the relevance of the knowledge obtained from the workshop.
Some of the benefits of attending this workshop are as follows:
Gain in-depth knowledge of SAP security and controls functionalities

Simulate real-life scenarios in dealing with security and controls issues in SAP

Complementary SAP security & controls aids

All participants will receive the training slides (on a CD). Participation certificates will also be provided.


About the trainer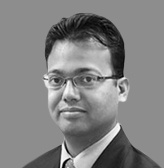 Barun Kumar is a Director with Turnkey Consulting. He has previously worked as an Associate Director with KPMG and AVP with EXL Service. Barun is an engineer, MBA, CISA, ISO27001 LA and ITIL v3 certified professional with more than 18 years of experience (including more than 8 years with the Big 4) in SAP security and auditing services and has delivered multiple SAP training sessions. Barun has designed and audited SAP authorizations, SoD and BASIS controls for many large companies.