SERVICES

Helping you put in place an effective GRC and SAP security operation, fit to manage today's growing risk management challenges and threats.
Outsourcing GRC without the risk
A managed service for GRC can give you all the capabilities you need to manage today's risk and compliance activities effectively, without losing visibility or control.
How we can help
Bedrock, Turnkey's GRC managed service, can support you in 3 ways:
Bedrock, Turnkey's GRC managed service can support you in 3 ways:
It is difficult and expensive to find the right expertise and level of resource capacity to govern your SAP environment effectively. Bedrock ensures you have the right people in place, with the right SAP GRC skills, and at the right time - through our flexible insourcing model.
Dedicated technical & process support
We can reduce the burden on your internal team by providing responsive technical support for your users around the clock. You can rely on our GRC and SAP security experts to proactively monitor your systems, resolve issues and manage routine GRC processes on your behalf.
The SAP GRC suite delivered from the Cloud
You'll no longer need to worry about maintaining IT infrastructure or applications. We can migrate your existing SAP GRC solutions to the cloud or quickly roll-out new SAP GRC modules from our secure cloud platform - managed and optimised by SAP GRC experts - not a generic cloud vendor.
Key benefits of Bedrock
Reduce CAPEX with a monthly subscription
Often it's the upfront investment needed to implement new GRC tools or to hire expertise and resources that becomes a barrier. With Bedrock you can implement new tools or build your team quickly with a subscription-based model to lower CAPEX.
Bridge your skills gap with blended delivery teams
With growing complexity and new regulations such as the GDPR, you need to be able to bring in new skills quickly to tackle key priorities. Bedrock enables you to complement your existing team and close any expertise gaps without the hassle of a lengthy recruitment process.
Improve GRC visibility and control
Many organisations were against outsourcing GRC for fear of losing visibility & control - as well as abdicating responsibility. But with Bedrock, you'll have complete transparency with better monitoring, reporting & controls automation.
Easier access to a modern GRC toolset
As if building an internal team with the right skills to manage today's GRC challenges was hard enough, funding and implementing the right tools can be even tougher. With Bedrock you can leverage a modern suite of GRC tech more quickly & cost-effectively.
Customer success stories
Trusted to deliver risk and security solutions worldwide
Meet our Bedrock Solution Leader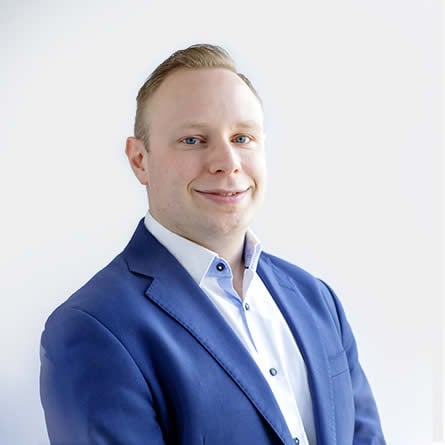 Simon Persin
Director of Operations, UK & Ireland
Simon is an experienced SAP enterprise GRC and SAP security solution architect, having designed, reviewed and implemented compliance solutions for many customers across different industry sectors in his career. Simon is regularly called upon to offer advice across a myriad of risk and governance both on customer engagements and as a leading industry expert.
Sign up to get the latest updates