Identity and Access Management (IAM)
IAM is the security discipline that enables the right people to access the right systems and data, for the right reasons and at the right time.
The problems we solve
The skilled resources and capabilities needed to understand and interpret business job functions, as well as IRM and IAM technologies into appropriate solutions, are increasingly difficult to find. We help clients overcome the barriers to effective IAM across complex landscapes.
How we can help you with IAM
We provide a range of Identity and Access Management (IAM) Services to help you:
Manage growing access risk & complexity
For businesses running large-scale ERP platforms such as SAP, security is becoming more complex with more enterprise applications being deployed beyond the core, which means that automated provisioning processes are now a must-have - and we can help.
Establishing an enterprise view of access risk
With increasing internal and external access risks, it can be a major headache to create an accurate picture of user access across your enterprise. We can help secure your network by implementing monitoring and reporting tools, including our own IAM analytics dashboard to create a centralised view.
Balancing user productivity with compliance
Users need enough flexibility to be productive while conforming to your security standards. With self-service, access governance, password management and rules-driven workflows, you are able to enable the business to manage themselves and their teams, balancing the need to work both efficiently and safely.
Benefits of working with us

Reduce costs of administering access control
We'll help you significantly reduce the administrative cost of provisioning and de-provisioning users while reducing the time taken to grant access. We'll ensure your control systems integrate with your HR data to eliminate the need for data re-entry.

Complete visibility of enterprise access
With increasing risks such as cybercrime and regulatory non-compliance, a centralised view of all users and their access ensures you manage your risks effectively - while ensuring you are well prepared for external audits.

Improve the productivity of your employees
Timely provisioning and managing access requests quickly ensure your employees are able to stay productive. With self-service, password management and rules-driven workflows, they'll be able to work both efficiently and safely.

Access to skilled IAM resources on-demand
We can provide the business skills, as well as the technical expertise to help you build a highly cost-effective IAM operation. And we can help manage this for you while providing access to on-demand expertise when you need it.
Customer success stories
Trusted to deliver risk and security solutions worldwide
Meet our Identity & Access Management Director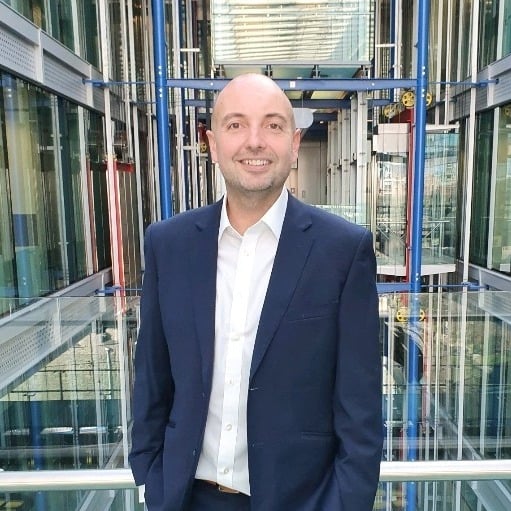 Chris Boyle
Practice director
Chris has been in the Identity & Access space for over 17 years. In this time, he has undertaken all aspects of the Identity Management lifecycle, from development & implementation, to architecture & design. He has provided an SME role in Access & Data Governance (IAG / DAG), Identity Management (IDM), Privileged Access Management (PAM) and more.