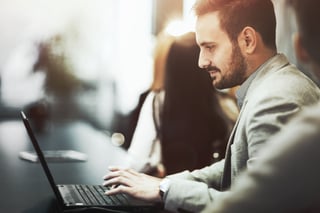 This week we are pleased to welcome Thomas Frenehard and Jan Gardiner for their regular guest blog slot. Thomas and Jan are the Solution Directors at SAP for Risk Management and Process Controls respectively and have provided us with an update on the latest support packs for these products.

If you are a regular reader of our blog, you may have read our post back in December 2016 on "SAP GRC 10.1 Support Package 15 is out!" Here's the sequel of what we hope will become a long Turnkey tradition. This short blog post will mention some of the new enhancements added to the SAP Process Control and SAP Risk Management in this Support Package. You can click below on the master notes as we're confident you will find some interesting features.
Terminology
The Terminology Editor added to SAP Risk Management in version 10.1 enables customers to effortlessly change the labels of selected objects. Since then, it has continuously been improved and new terms supported. Due to popular demand the ability to rename objects, gave customers the option to change labels that relate to risk analysis criteria with inherent residual and planned residual risk levels.
Surveys
Back in SP13, a new option became available to add the URL link into a question in a survey. Included in SP16 is an improvement to the question and survey upload functionalities, and this URL added to an Excel file makes it easier to manage this feature. The questions form as "local" during the upload stage.
Manage Risk Assessment Fiori app
Shortly after the release of SP15 a new SAP Fiori app has become available to all SAP Risk Management 10.1 customers. With this Fiori app, business owners, including risk owners and risk experts can easily access the list of risk events required.
Furthermore, since it leverages SAP Fiori, users can do so using the device of their choice: desktop, tablet, or smart phone. They can even share high-level risk assessment information with other stakeholders.
Monitor Control Status Fiori app
Similarly, SAP Process Control has a new report, based upon SAP Fiori. This report has two versions so you can collectively review control test results by process or by organisation. From the results, you can organise the details. Check it out!
Copy Job
Thanks to this SP16 enhancement for Process Control, you can now copy a job using the Automated Monitoring Scheduler. You just select the job, choose the Copy Job button, and the copied job screens will appear, allowing you to edit as needed.
Mass Role Assignment Filters
It may seem irrelevant, but if you have struggled to work with a large data set when assigning entity-level roles in SAP Process Control, you may enjoy the new filters to restrict the collection by sub-process and control.
And Much More…
Shared, is a selected sample of the new features and functionalities added in SP16.
We hope this helped you to further understand the big token items added in this Support Package, but we would strongly recommend that you browse the full list as some other enhancements.
Master Note: 2370789 – SAP Process Control 10.1 Support Package 16
Master Note: 2370817 – SAP Risk Management 10.1 Support Package 16
SAP Note: 2379357 – Release Information Note for Manage Risk Assessments
We'll be back in a few months with an update on what's new in Support Package 17.