SAP Security Managed Services
A BEDROCK managed service from Turnkey - helping you take control of SAP security at a time of increasing complexity and growing threat.
Specialised and cost-effective SAP security support
With Turnkey's SAP Security Managed Services, you get flexible access to both experienced onshore staff and highly-skilled offshore SAP security expertise - based in our Malaysia SAP Security Centre. A perfect blend of capability, delivered through Turnkey's
BEDROCK
delivery model.
How we can help
We provide a full range of SAP Security Managed Services:
Blended SAP security delivery teams
With the growing complexity of SAP, many security teams are finding themselves stretched. Turnkey's SAP Security Managed service solution gives you access to a blended pool of both onshore and offshore resources - helping you deliver a high-quality, comprehensive security function, without the cost of internal recruitment.
End-to-end SAP security support
Our highly-skilled and diverse consultants provide end-to-end SAP security support. Whether it's a short-term project, ongoing support, or to augment your internal team; from audit to implementation our specialists have the knowledge and experience to support your SAP products and technologies - across the entire SAP platform.
Proactive monitoring and maintenance
Our expert team isn't just there to provide responsive support when it's requested, we'll continuously monitor and report on your SAP security status. Acting as a strategic partner for your business, we'll also add value where we see opportunities, such as process improvement or business role consolidation.
Key benefits of Managed SAP Security

Diversify your SAP security skill set
As SAP becomes more and more complex, the number of different skills required to manage security effectively and maintain protection has grown exponentially. With Turnkey's SAP Security Managed Service you can fill the expertise gaps in your internal team with experienced, specialist support.

Keep visibility and control of your SAP security
Outsourcing security means you can simplify operations without losing control. Our certified security consultants work as an extension of your internal team, and your company as a whole - nothing is done without complete visibility. You'll also have total transparency, with access to better monitoring and reporting.

Flexible and scalable support
SAP security projects are unpredictable and demand for resources can vary throughout the year. Often this means hiring a permanent member of staff just doesn't make sense. With an SAP Security Managed Service, you can scale your resource as your business demands.
Focus on strategic projects
Whether you need extra support to free up your internal resource or specialist expertise to strengthen your project teams, a managed SAP security service gives you the extra capacity needed to complete your strategic projects - such as implementing SAP S/4 HANA, and SAP S/4 HANA Cloud.
Customer success stories
Trusted to deliver risk and security solutions worldwide
Meet our Managed Services Leader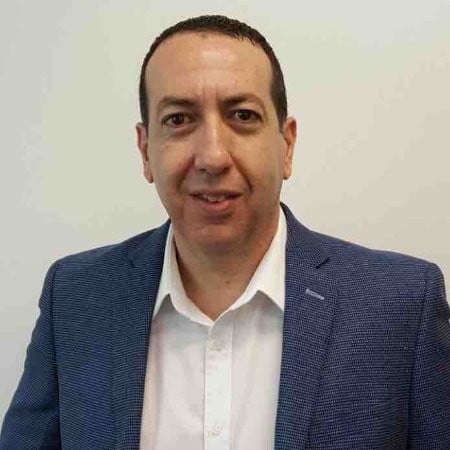 Nick Vallas
Director
Nick heads up the SAP Security Managed Service from Kuala Lumpur, Malaysia - where our offshore support centre is based and has assisted several large customers in deploying their off-shore security managed support services capability. Nick's areas of expertise include SAP GRC/Security support, SAP security implementations and SAP security assurance reviews. He has over 16 years' experience in leading SAP security support teams for large multinational companies across the globe with an emphasis on delivering a high quality service.
Sign up to get the latest updates