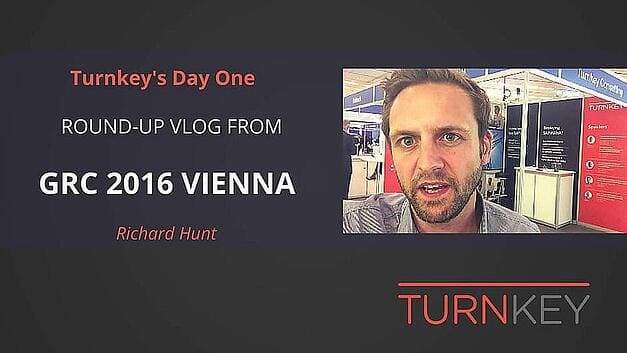 Do you want a Preview of some of the topics we're really excited to be speaking about at GRC 2016 in Vienna?

S/4HANA

The dust has now settled on our first live implementation of S/4HANA Finance. Early experiences indicate it is more complex to implement than legacy ECC Business Suite. Some of that is due to additional functionality, some of it is down to changes to the product being significantly lagged by documentation and enablement materials. We're looking forward to sharing more detailed experiences from our trial with you at Vienna.
GRC as a Service
GRC solutions are maximised when they are viewed as a mechanism to improve and enhance the overall management of risk and controls across the business. By consuming GRC as a Service, the availability of costly internal skills is no longer a factor. External companies can provide overall cost savings by virtue of experience in implementation, support and advisory services.
We're keen to share our knowledge and expertise, why not drop in for a chat with us at booth 100 at GRC 2016 Vienna?
Learn more about Turnkey
Turnkey Consulting is helping to make the world a safer place to do business by specialising its expertise across Integrated Risk Management, Identity and Access Management, and Cyber and Application Security. We provide business consulting, technology implementation and managed services to help customers safeguard their application environments - protecting critical ERPs (such as SAP, Oracle and MS Dynamics) and wider enterprise systems.
Since we began in 2004, we've been working with organisations committed to raising the standards of security, compliance and risk management. We believe in sharing what we learn and challenging convention with innovative and disruptive thinking - all with the aim of moving our industry forward.