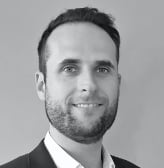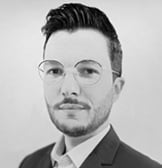 London, 30 June, 2020: Risk management consultancy Turnkey Consulting has opened an office in France as it continues to expand its global footprint. Headquartered in Paris, the new operation is an autonomous, niche player set up to serve the needs of the local market, reinforced with Turnkey's global network and expertise.
It is the first independent company in France to address the whole IT security spectrum through Governance, Risk and Compliance (GRC), Identity and Access Management (IdAM) and cybersecurity skills. This holistic approach to security combined with partnerships with key security software vendors enables CFOs, CIOs, CISOs and audit and control teams to benefit from best of breed solutions that match their specific business and technology needs. Turnkey's managed service purchasing option Bedrock also brings simplicity and effectiveness to security management.
With its first clients including major organisations in the pharmaceutical and personal care sectors, Turnkey Consulting France is headed up by SAP experts Mathieu Bertrand and René Nakache, who take up the roles of president and general director respectively. Both specialise in GRC and finance solutions and previously held positions with an international audit and consulting firm. Bertrand spent two years working with Turnkey in the UK.
Richard Hunt, managing director at Turnkey Consulting, says: "We are continuing the strategic expansion of our business in key territories around the world; an operation in France gives us the important ability to work with French-speaking clients and also enables us to serve the European market post-Brexit. Proven players in their field, Mathieu and René have advanced risk management skills and a commercial and cultural outlook that fits the overall ethos of the company."
Nakache says: "As an independent operation, we can cater for the specific needs of our customers in France. At the same time, Turnkey's expertise, range of skills and global outlook let us provide an in-depth and wide-ranging service that has not previously been available in the region."
Bertrand adds: "Additional benefits of being part of the Turnkey network include first-hand access to knowledge gained in the markets where risk management practice is more mature. This enables us to provide advanced insight to French enterprises so that they can take the necessary steps to protect their businesses."
Turnkey already has offices in the UK, Australia, Germany, Malaysia, Singapore and the US.
-ends-
Mathieu Bertrand hosted a discussion on 'Access Governance and Cybersecurity in times of disruption' with Vincent Doux, from SAP's Center of Excellent for GRC, at Turnkey's Virtual Risk Management Conference. The session is available to watch here (registration required).