Atlanta; March 2023: Turnkey Consulting, a leading provider of Integrated Risk Management, Identity and Access Management, and Cyber and Application security solutions, has appointed Liane Israel as director of sales for North America. She joins from US-based procurement solutions company SAP Ariba where she was vice president of sales before which she held various roles with SAP in the UK and US.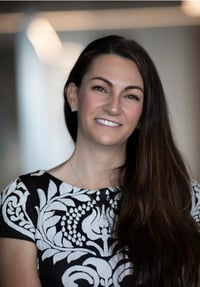 Israel has over 18 years of professional experience and a strong track record for driving business outcomes. She brings extensive knowledge and expertise in sales and leadership to the Turnkey team.
As Turnkey's director of sales for North America, Israel will be responsible for driving sales and business development for the company as it continues to expand its North American footprint. She will report to Brian MacFarland, who joined the company in January this year to head up its operations in the region.
"I am thrilled to join the Turnkey team and contribute to its ongoing growth and success," said Israel. "This role will enable me to leverage my experience to help clients optimize their risk management strategies."
Richard Hunt, CEO of Turnkey Consulting, said: "Liane's appointment further strengthens our leadership team, and her extensive experience is a great addition to our team. She will play a key role in helping us deliver on our mission to make the world a safer place to do business by providing our clients with the security and peace of mind they need to focus on their core business objectives."
As a leading provider of security and compliance solutions, Turnkey Consulting helps organizations manage their security and business risks effectively and efficiently. With a global team of experts, it provides clients with the technology and expertise they need to achieve their business objectives and stay ahead of the ever-evolving security landscape.