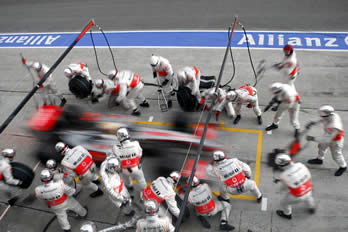 Although software as a service has been around for many years, there has been a significant market (or is that marketing shift) in the past 6-9 months making it seem like "as a service" is becoming the default position for customers procuring new software.
I have certainly noticed that since entering the second half of 2015, there has been an openness from customers to evaluate managed-service and cloud-based applications far more seriously throughout the business development activities that Turnkey has been involved in.
Having secured our first customer on the GRC as a Service solution in 2016, the expectation of this from a management perspective is that the footprint will grow. There is certainly a committment to getting things right before seeking to expand, and we fully expect to be dedicating a significant amount of time to achieve a great success with customer #1. However, lessons have already been learnt regarding the preparation and on-boarding aspects of the project which get customers up and running, allowing these types of transitions to be much smoother in the future.
As well as growing the service from a volume perspective, I think we can expect to see the breadth of services offered increased in line with the trend for on-premise deployments. Customers tend to start with one module, often Access Control, and then follow up with additional tactical product deployments of either Process Control, Risk or Fraud Management. The main constraints on customers that influence this deployment approach are cost and resourcing; either bandwidth or skillset.
By using GRC as a Service, customers can avoid some cost challenges by using Opex spend rather than Capex, but can also quickly invest in new technologies as they are not constrained by internal staff bandwidth or skillset. With the Turnkey group taking the load off the internal team, customers can become far more agile in their abilities to leverage new technology.
In conclusion, I think that there will be a growth of the GRC as a Service offering in a year from now, both in the scale and breadth of products. However, this will still be heavily influenced by the appetite of the customer, many of whom, may still want to retain ownership of their software assets in-house for some years to come.
With our service successfully up and running with customers, we are certainly able to support organisations in whatever their decisions may be.