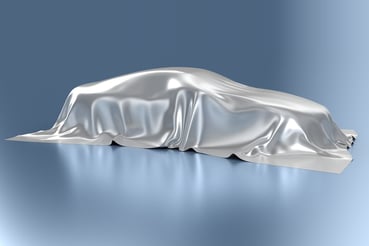 Working with new SAP technology can be both frustrating and exciting. Most practitioners have war stories relating to new products that were released before they were ready. When SAP announced S/4HANA Finance (ex. Simple Finance) as the foundation for digital transformation I was expecting similar maturity challenges. The dust has now settled on our first live (woo hoo) implementation of S/4HANA Finance and while there were technical aspects that required extra focus, they were more related to functionality changes than things being fundamentally broken. To put it into a GRC context, I was expecting 5.1 and we got version 10 instead.
Prior to starting the project I was, like many, seduced by the "Simple" message. That term has been quietly dropped, presumably due to threats of mild physical violence against SAP ramp-up coaches. Our early experiences are that S/4HANA Finance is more complex to implement than legacy ECC Business Suite. Some of that is due to additional functionality, some of it is down to changes to the product being significantly lagged by documentation and enablement materials.
It is no secret that historically SAP has taken flack for its user experience. Fiori (and recently announced a deal with Apple to develop native iOS apps) is SAP's answer to those critics. For casual/ad-hoc users this represents a big improvement with a simplified and better looking user interface. For some power users using S/4HANA Finance the strategy is a bit more confused and they will find themselves using SAPGui, SAP Business Client/NWBC and Fiori to perform their jobs. Improvements are coming through from SAP (take a bow SPS 1511) and will continue to do so.
Finishing off the "Simple" theme, there are strong simplification arguments which I will be covering in a separate blog, however these haven't been part of the core messaging around S/4HANA. This is unfortunate as they are most relevant to those organisations who may more easily transition to, and benefit most from, the S/4HANA platform.
From a security & GRC perspective there are a few things that I think are useful to know before getting stuck into an S/4HANA Finance (or Business Suite on S/4HANA) project:
Users can still log in with SAPGui and run their favourite transactions using familiar screens. Although under the bonnet (hood) there has been lots of work to optimise for HANA, it is still familiar ABAP technology.
Some functions in S/4HANA Finance (e.g. maintaining some finance master data) can only be run through SAP Business Client/NWBC. This is confusing for users.
Fiori is not plug-and-play. Each Fiori app requires setup and for many, additional configuration. Do not underestimate the time it takes to do this. Both functional and technical skills are required.
Access to Fiori tiles is controlled through groups (roles) and catalogues. Backend (PFCG) authorisations control what the user can actually do.
OData services (for Fiori) are controlled using authorisation object S_SERVICE . For HANA transactional apps this is as important as S_TCODE is for backend transactions. Consider the impact on your SoD/SA rulesets.
I will be creating more blog content based on our experiences of S/4HANA and HANA projects. If there is anything you are particularly interested in hearing about, please leave a comment or arrange a call with me using the link below.